Fall Escapes: Walk & Talk Featuring Master Naturalist Josh Arrants
10/01/2023 01:00 PM - 04:00 PM ET
Location
Edgewood Plantation - Calhoun County

Summary
Enjoy a guided scenic walk on a conserved property in the COWASEE Basin and learn about the importance of our local watersheds!
Description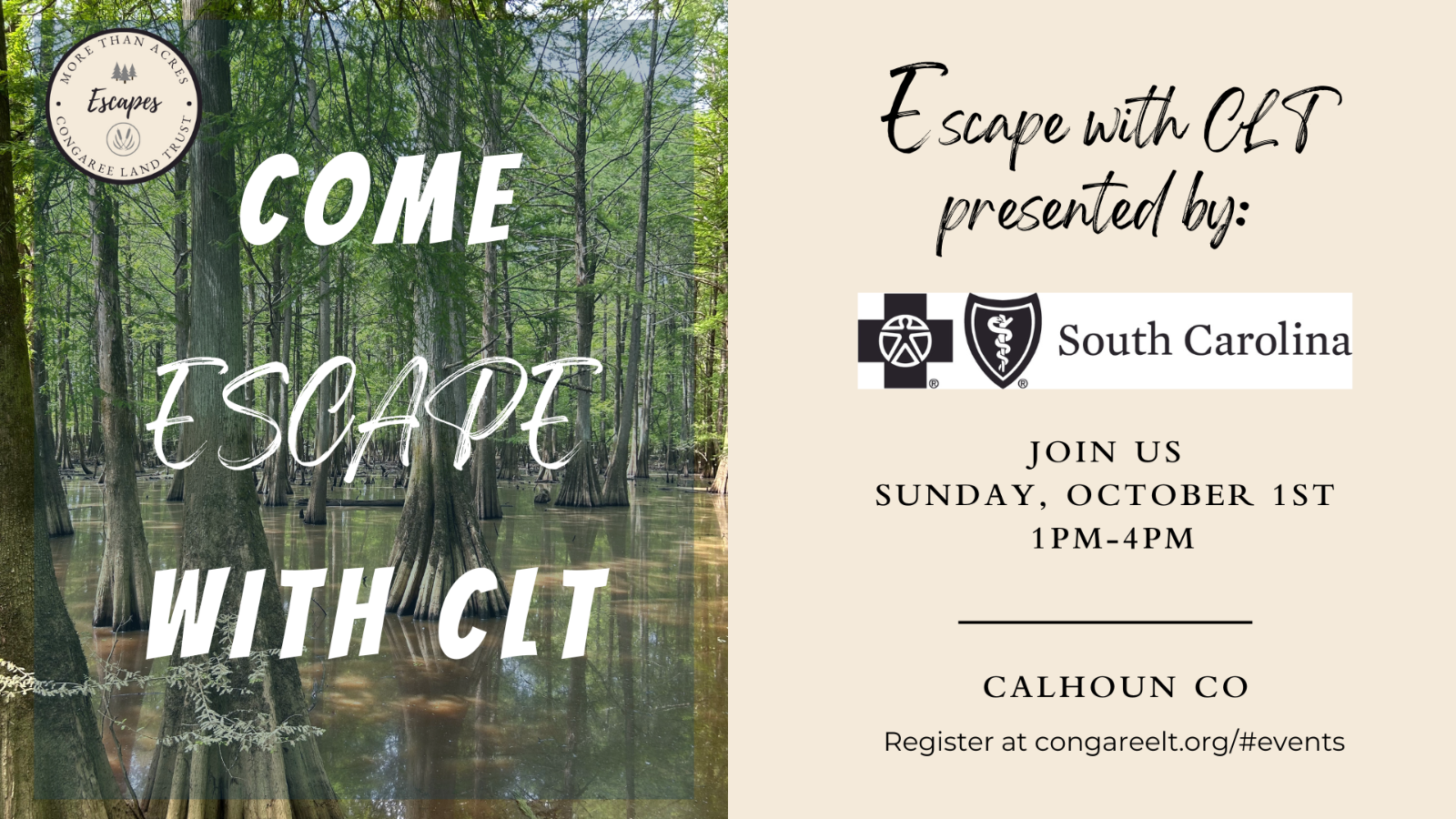 Presented by: BlueCross BlueShield of South Carolina
ESCAPE to nature with a guided walk & talk with Master Naturalist Josh Arrants and help us kick of South Carolina Land Trust Network's Land Trust Days! Participants will enjoy a walk along a CLT protected property within the COWASEE Basin, where Master Naturalist Josh Arrants will share about watersheds and their importance to our way of life.
Participants can expect to travel around 30 mins outside of Columbia. Exact location and will be shared with all registered participants the week before the event.