Spring Escapes: En Plein Air Painting w/ Studio Cellar
06/17/2023 08:30 AM - 12:30 PM ET
Location
Wavering Place

Summary
Enjoy a creative en plein air workshop on a conserved property in the COWASEE Basin and capture the vibrant spring landscape with our painting guide from Studio Cellar!
Description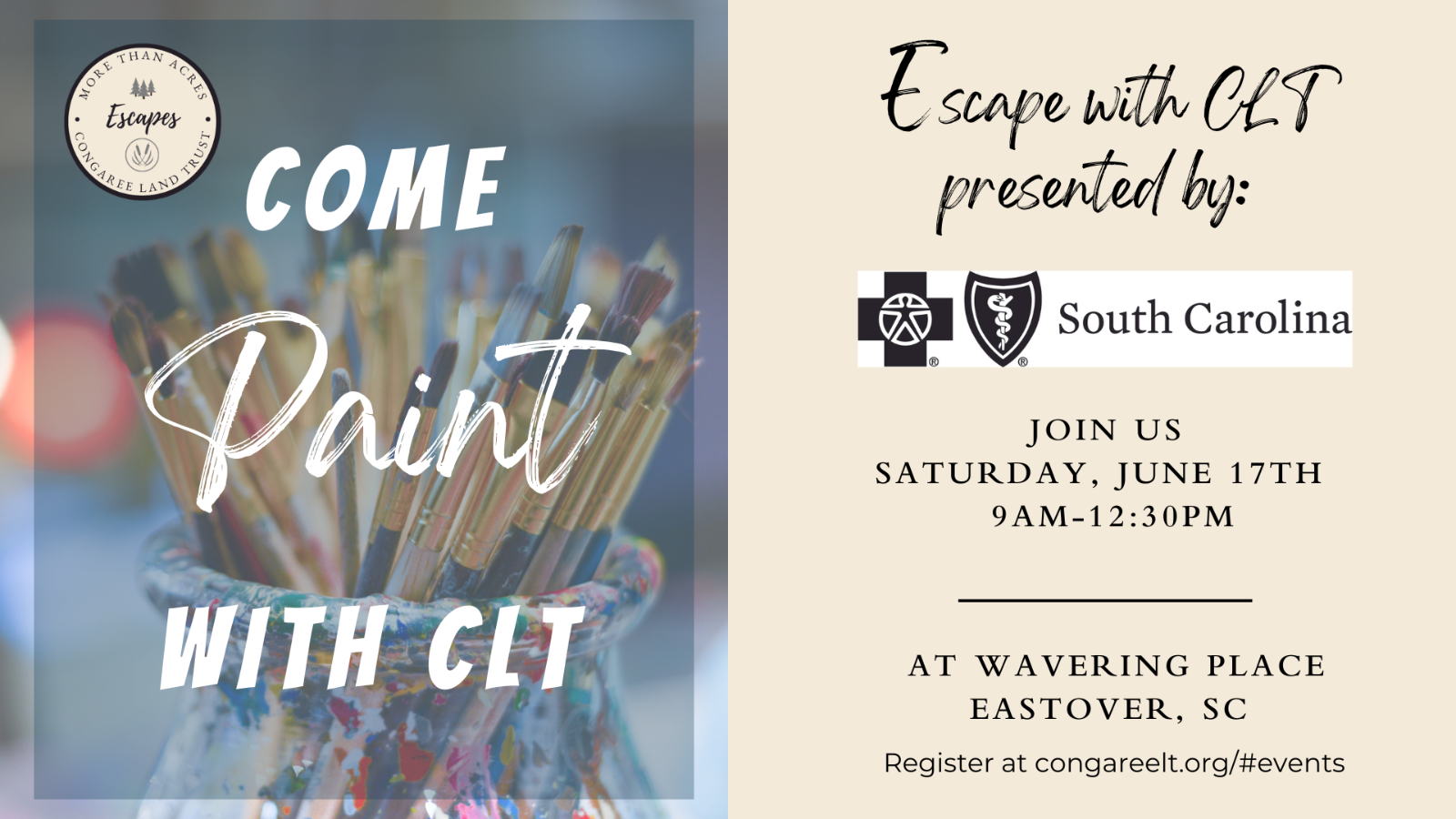 Presented by: BlueCross BlueShield of South Carolina
Join us on our spring Escape, celebrating art and conservation with Studio Cellar! This is an exclusive En Plein Air Painting Workshop at Wavering Place, which is located in the heart of the COWASEE Basin, one of the Congaree Land Trust's focus areas for conservation.
Participants will be treated to art instruction by Studio Cellar in this beautiful setting and a scenic lunch! Studio Cellar will provide easels and supplies to all participants.